Tree Service for the Lake George, Glens Falls, Queensbury, Saratoga & the Adirondack Regions of New York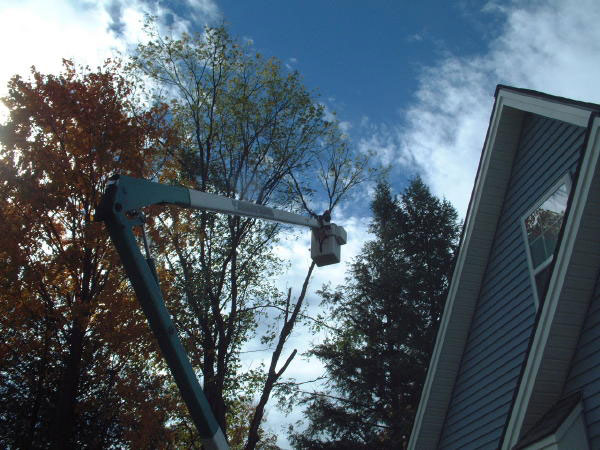 Is your yard too shady? Are you tired of raking all those leaves? Is a dying tree near your home worrying you? Contact ARBORWRX - the region's most qualified tree specialist.
ARBORWRX is dedicated to low impact, professional tree services. Our ISA Certified Arborist, Dan Stranahan, utilizes modern, spike-free techniques for efficient tree removal and maintenance. Our crane can reach even the most difficult trees without damage to your property.
ARBORWRX provides property assessments, including diagnosis and recommendations for problem trees. Not every tree needs to be taken down; sometimes they just need pruned and shaped. Our high ethical standards ensure that you will receive the proper advice and get the solution that is right for your trees. We can even come back and maintain your trees annually to keep them from becoming a future problem.
When trees need to be removed, we will safely clear your unwanted trees. ARBORWRX also offers a full range of lot clearing and brush removal services. We can clear your building lot, backyard, parking lot, driveway, etc. We can even prepare felled trees into firewood for your use.
Contact us today for a free site visit and estimate.